Hot Summer Reads
Posted by
Lori Adams
, in
Blog
category
June 27, 2015
I love to stock my To Be Read list with sizzling summer reads. Something paranormal, something mysterious, or maybe something funny? I always appreciate a great recommendation so feel free to email any suggestions.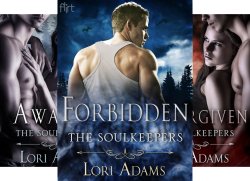 What people are saying about The Soulkeepers
"Now that's how you wrap up a story!"
ByJennifer Hines (Hines and Bigham's Literary Tryst)on May 1, 2015
Format: Kindle Edition
**4.5 Fiery Hearts!**
"Every twist and turn, every loose end including ones I never would have thought about, and every question I wanted to ask throughout the first two books is answered in Unforgiven."
ByBooks by night, mommy by day "Books by night, mommy by day"on April 29, 2015
Format: Kindle EditionVerified Purchase
5+ stars!
" . . . sometimes I had to stop in admiration of how Ms. Adams was able to direct so many emotions in so many directions in so few pages. Her talent for writing about the true meaning of love – willing to risk your own life to save those you love – really shows true and hits the mark. This was an amazing end to an amazing series – I'm sad to see the end, but so pleased to have gotten to be on this awesome roller coaster of a series."
What I've read so far, and recommend . . . The Girl on the Train. I listened to the audio book while flying from LAX to Maui. The story is set in England (which I happen to have a dreamy love affair with although I've never actually been). Told from three different female POV's, I loved listening to the different accents of each character.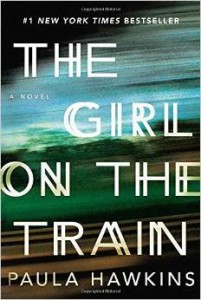 Each narrator was unreliable and somewhat suspect, which I'm discovering I really like. This kind of device helps propel the mystery in a thriller. The characters here are especially REAL with real problems, disappointments, and secrets. I usually have a problem with stories with totally unlikable characters–and there aren't really any here–but it worked for me. I had sympathy for Rachel but mostly I was irritated by her downward spiral and alcohol endused amnesia. This, of course, is crucial to the story and works brilliantly. Yes, I did feel a bit of Gone Girl creeping in but I like the ending of The Girl on the Train much better! (I didn't have the urge to chuck my kindle across the room) Overall this is a great read.