Lori Adams Blog
Posted by
Lori Adams
, in
Blog
category
April 1, 2013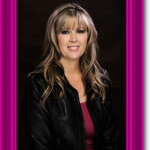 Begins Appropriately On April Fools Day
Welcome to my Blog! First things first, I must give a BIG shout out to my web design team, the wonderful Paula Colby of dotbizdesigns.com. I am so thrilled that she and her team took time to understand the design and layout I was looking for. They were so professional, patient, understanding, and generous of their time. I couldn't have asked for anything more. Paula, you ROCK!!
Secondly, I would like to thank my amazing editor, Sue Grimshaw! I am so excited to join the Penguin Random House team.
Thirdly, I thank my family: my husband and daughters,  for allowing me 'alone time' to write. I hope to make it worth it. For those of you who have read all or part of the first book in the Soulkeepers series (Forbidden) you know the inspiration came from my daughter's diagnosis of thyroid cancer. Many of you have asked how she is doing and I am happy to say she is cancer free and doing great! And thank you for asking.
And last but not hardly least, I must say hello and hooya! to my wattpad.com readers!!! I'm so glad you came over and found me because I have to thank all of you for reading Soulkeepers. Your comments were awesome and gave me confidence to keep going! I can't wait to see which of you is next to sell your amazing stories! Good luck to you all and remember to keep writing, keep writing, keep writing. I'll do all I can to post helpful hits and important info I discover along the way, and some that have already worked for me, namely . . . keep writing!!