National Volunteer Week
Posted by
Lori Adams
, in
Blog
category
April 28, 2013
April 21-27 was National Volunteer Week.
Volunteer Week is always an amazing opportunity to encourage family and friends to give of their time and skills, and to help individuals or whole communities. It's a wonderful way to  join together, meet new people, and inspire creative ideas to accomplish our goals.
Over the years, my family has been fortunate enough to help others. At the close of this years' Volunteer Week, I thought it would be fun to share a few of our 'adventures in volunteering'.
PNOLA– The Phoenix of New Orleans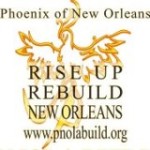 PNOLA is an outstanding non-profit organization dedicated to helping Katrina victims in the New Orleans area. They partner with Americorp, The New Orleans Saints, Gardener Realtors, Broad Community Connections, Louisianna Housing Finance Authority, and United Way.
My husband, Ed, and I joined our daughter, Sierra, and some pretty cool volunteers from Rancho Santa Margarita Catholic High School to spend Christmas break working on damaged homes in New Orleans. Our dynamic duo leaders were Margaret Dzida and Margie Diorio from the SMCHS Campus Ministry Office.
We stayed in a fabulous old Victorian home in the Garden district and met up every morning at our designated work house.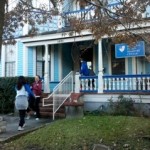 My crew and I were lucky enough to work with site manager, Kathy Randall.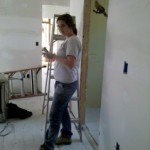 Kathy was in charge of rebuilding the home of Betty Longo on Baudin Street. By the time my crew arrived in New Orleans, Betty was the last resident still living in a FEMA trailer. Needless to say, she was eager to have her home restored. Once filled with three feet of water, Betty's house was painstakingly rebuilt by PNOLA and volunteers like the girls from SMCHS.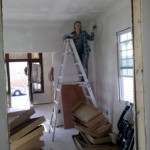 The girls worked hard every day, some learning new skills and discovering talents they didn't know they had. Not to mention some funky dance moves. Yes, music was alway blaring on Baudin Street! (like Bourbon Street but without the booze).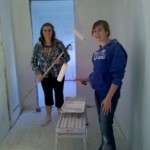 I was very proud of these girls; they worked methodically, demanded perfection, and always remembered that they were in someone else's home–all the while having a great time! Check out the lovely art work below.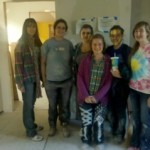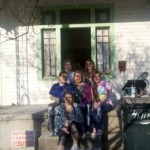 The crew and house on Baudin Street.
Ed and Sierra were hard at work with another crew.
Their project was to rebuild an abandon home for another
family.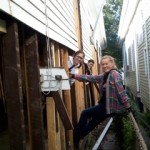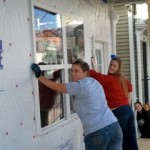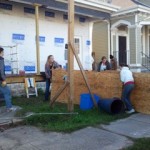 Of course, it was not all work and no play.
As exhausted as we were at the end of the day,
we couldn't help but traipse around town and enjoy some of New Orleans favorite 'haunts'.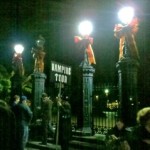 We went on a Vampire and Ghost tour through the French Quarter.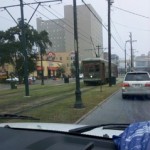 Took a ride on a trolly.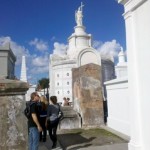 Trooped through an above ground cemetery . . .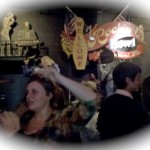 and danced Zydeco at the Famous Rock N' Bowl
The SMCHS CREW OF 2011
MORE ADVENTURES IN VOLUNTEERING
Habitat For Humanity is another wonderful organization that has helped
countless Americans turn houses into homes.
Last year, we were privileged to be a part of their efforts in Hollywood.
My daughter, Danielle, worked alongside my husband and a crew on the Sony Pictures lot. Their job was
to frame up walls that would be delivered to the work house sight.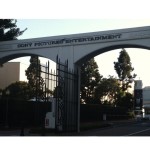 I encourage everyone to volunteer! It's an awesome way to have fun while doing good, wether you
rebuild a home, deliver food to the elderly, clean roadsides and beaches, read to cancer patients, or collect
much needed goods for the underprivileged. People really do make a difference! No matter your
situation or cause, remember to Rise Up, Rebuild, and Repeat!!