Speakeasy
Posted by
Lori Adams
, in
Blog
category
May 10, 2013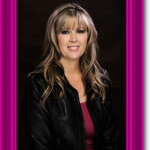 The best thing about writing a Roaring Twenties novel set in Hollywood and Los Angeles is the research!! I've had so much fun delving into flappper fashion, dashing motorcars, stylish bobs, and spiffy swells with million dollar smiles.
I recently strolled around Los Angeles and tracked the moves of my characters: trooping through Bunker Hill, riding down Angels Flight, meandering through Grand Central Market, and snooping around Pershing Square where my husband and I accidentally walked onto a movie set and were chased off by a very agitated security guard. Oh well, that's L.A.
And today we're off again, this time traipsing through the Hollywood Museum, formerly the famous studio of Max Factor. I hope to see plenty of movie paraphernalia and get the lay of the land. I have a crucial scene set at that location so it should be an interesting trip. We're also visiting the L.A.P.D. Museum to verify some uniform and information details. And no trip would be complete without gawking at Grauman's Chinese Theater (yes I still call it Grauman's even though it was purchased by TCL) Anyhoo, we'll be there stepping into some mighty big concrete shoe prints.
I began writing Speakeasy, a romance/murder/mystery for young adults, back in 2007. I put it aside when my daughter became ill, wrote two more novels, and then decided to pick it up again. I'm now in my third or maybe fourth revision. Whew! It's been a lot of work but hopefully worth it in the end. With the release of the new, re-imagined GATSBY hitting theaters, I hope the time-period will be something readers (not to mention editors) will be eager to find.
For my wattpad followers, I will post the first chapter of Speakeasy next week! Finally! As promised. For anyone not familiar with wattpad, I invite you to come over and poke around. There's lots of trouble to be had 😉 Not as much as being chased off a movie set in Los Angeles but still . . .